Free Account Sign up today and make planning your big day a lot easier.
160 seated, 200 cocktail Guest Capacity
Adams Peak Wedding Venue
A privately owned estate which is set on 100 acres of picturesque countryside. Featuring magnificent views over the Brokenback mountains, and providing accommodation for up to 25 people. This Hunter Valley wedding venue will turn your wedding into a weekend-long celebration with family and friends instead of just a one-night event.
The Lawn
Ceremony Space
Adams Peak provides you with three choices for your wedding ceremony.
The Lawn  Featuring spectacular views across the Upper Hunter.
The Hill Located higher than The Lawn, this spot also boasts breathtaking views.
Both these locations also make for locations for hosting the pre-dinner drinks.
The Secret Tree  Located on the back of the property is a stunning hundred-year-old Iron Bark tree. It makes for a truly special spot to exchange vows and a very popular spot for photos.
The Barn
Reception Space
There are three options for your wedding reception, each of which has its own unique charm.

The Barn The perfect option for a rustic feel, though versatile enough to suit any style and feel you decide to go with.
Sit Down receptions- 30 to 120 guests.
Cocktail receptions- 30 to 160 guests.
The Barn also features a covered deck and a purpose-built bar area.
The Hay Shed A modern version of an old favourite, The Hay Shed is a large undercover area with spectacular views of the surrounding countryside.
Sit Down receptions- up to 160 guests.
Cocktail receptions- up to 200 guests.
The Hay Shed also provides a wet weather ceremony option.
The Outdoors For those looking for something a little different. How about a reception under the stars, a daytime luncheon on the lawn or a reception of picnic baskets, blankets and bottles of wine. The choice is yours.
The Hay Shed
Catering

Monkey Place Catering are the exclusive caterers and have been chosen because of their professionalism and attention to detail. You can rest assured that the high quality of both food and service will not go unnoticed.
The House viewed from The Barn
Accommodation

Included in your wedding package is accommodation for 25 people.
The House Features 8 suites with queen size beds and separate ensuites. Some rooms have additional single beds. Providing accommodation for up to 21 guests.
The House also features a huge kitchen for meal preparation other than the wedding night.
The Cabin Features 2 generous bedrooms accommodating up to 4 guests. The Cabin is also commonly used for the Brides preparation on the morning of the wedding.
For other wedding guests, there is an abundance of accommodation located within a 5-minute drive.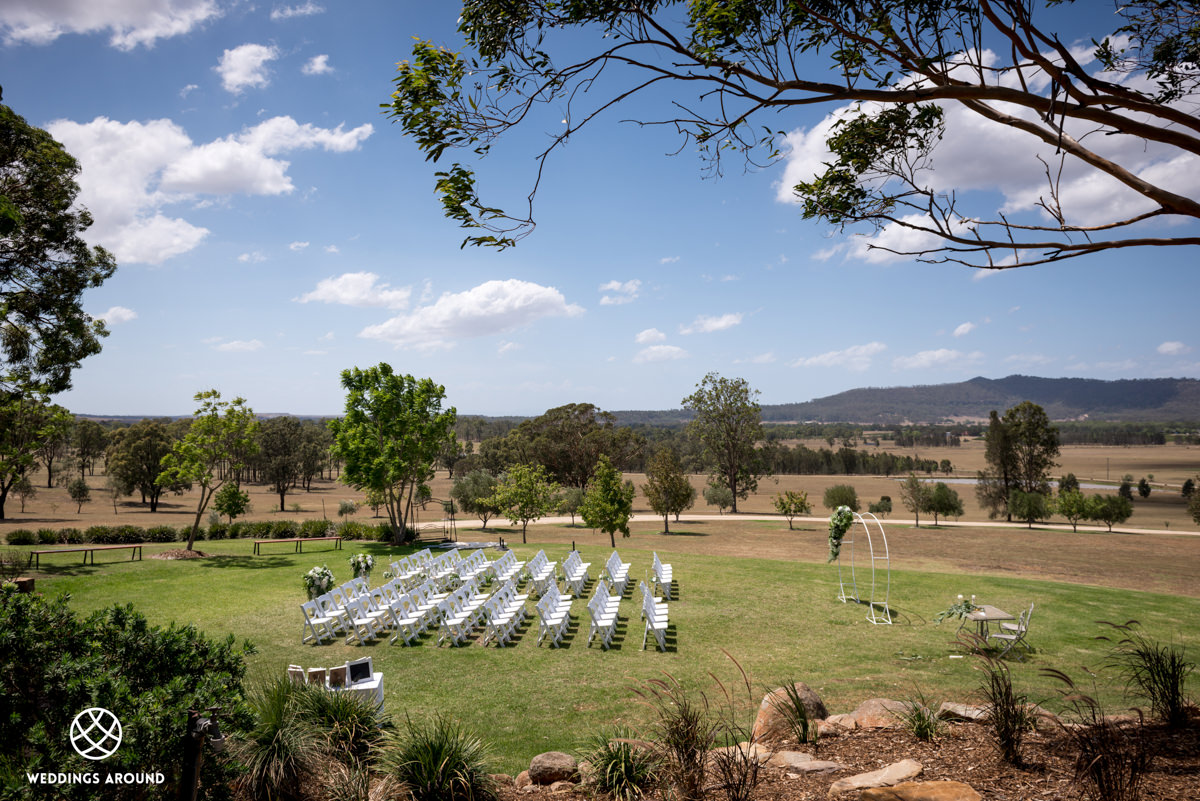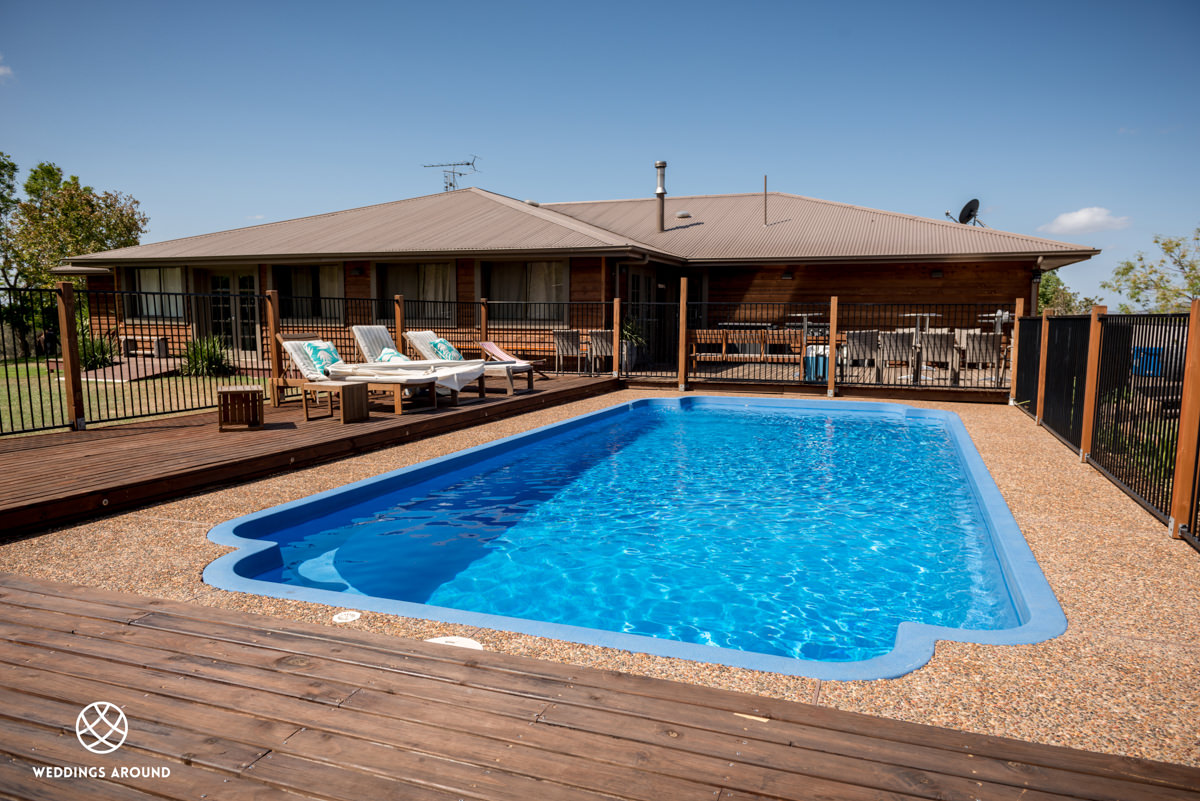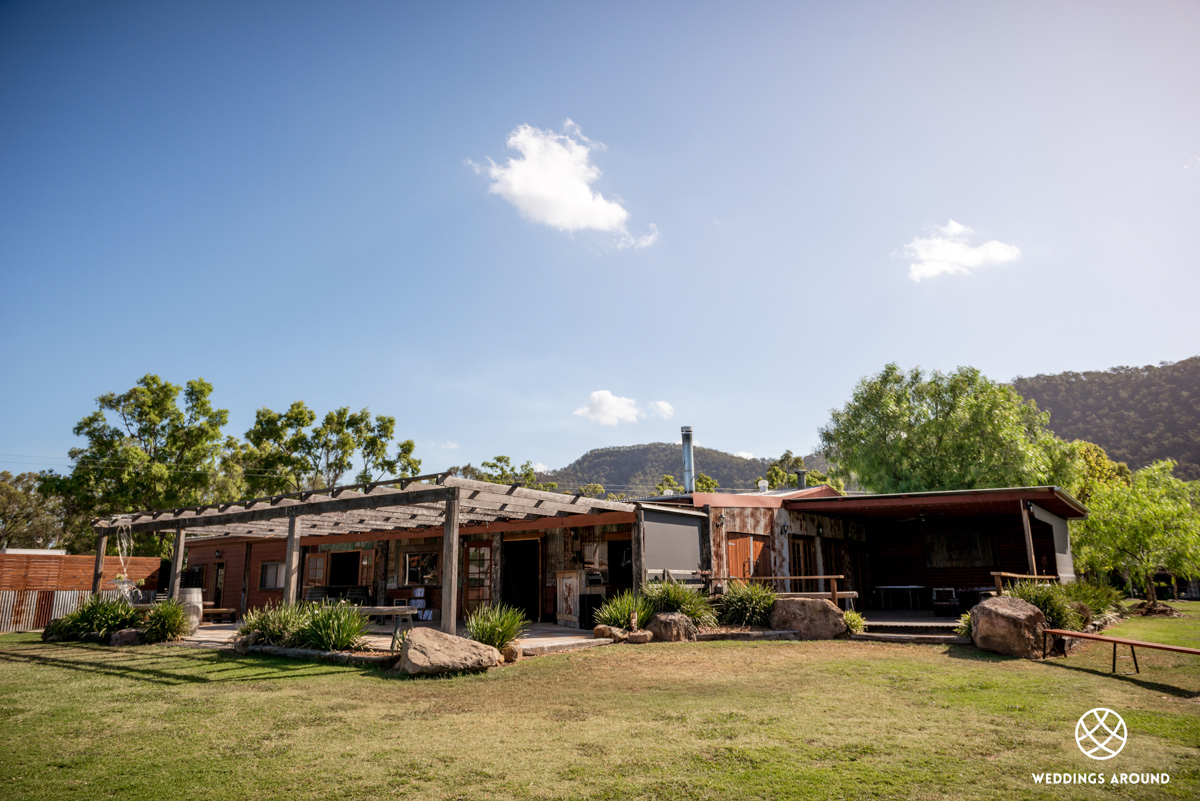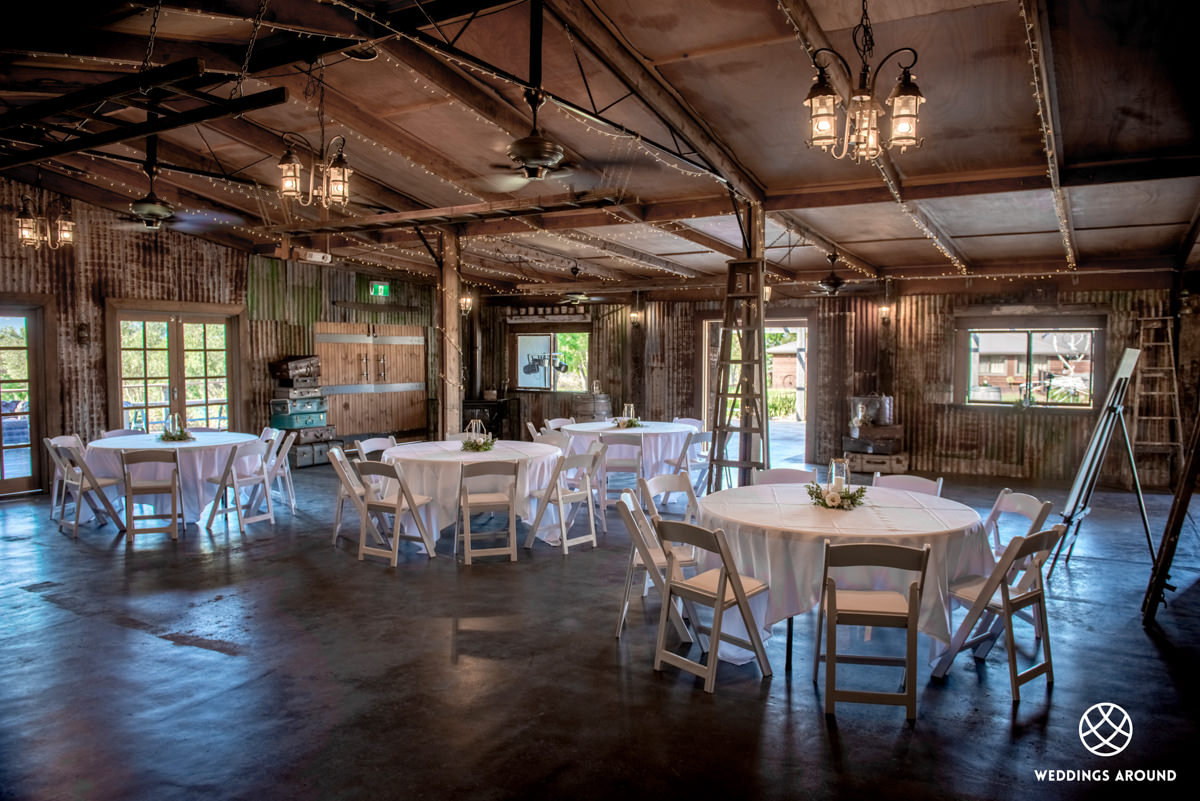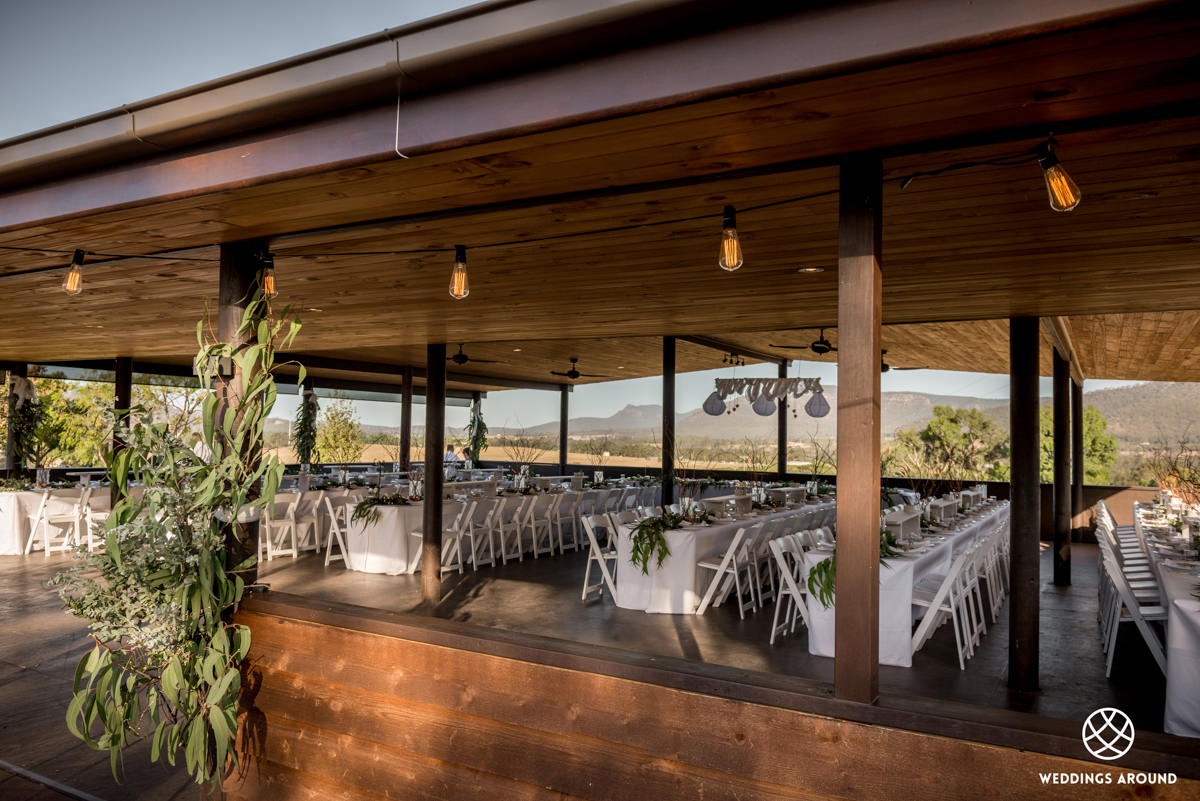 Your choice of wedding venue will set the tone for the rest of your wedding day. Whether grand or informal, rustic or suave we make wedding planning easy and enjoyable.
Make Enquiry
Feature on
Weddings Around
Wedding Venues and Wedding Suppliers - Partner with us and connect your business with couples on Weddings Around.
Find Out More