Free Account Sign up today and make planning your big day a lot easier.
Peppers Creek Weddings

This beautiful vineyard wedding venue provides the perfect country backdrop for your Wedding Day and evening celebrations. Peppers Creek delivers all the romance and charm of a European country wedding.
Peppers Creek Barrel Room and Chapel
The Peppers Creek Wedding Chapel is an idyllic sandstone building, with traditional, antique timber church pews, lectern, signing table and chairs. It is set on the edge of the spectacular Merlot vineyard and overlooks the Barrel Room.
The Barrel Room's magical ambience provides the perfect setting for your evening's wedding celebrations. This beautiful building is made from centuries-old sandstone blocks. On entry you will be encircled by the glow of the magnificent 5-meter wide stone fireplace guarded on either side by large antique candelabras creating a warm, romantic atmosphere, the building has stunning 20-foot high gabled ceilings and a large area for entertainment and dancing. The Barrel Room was constructed to create the ambience of a traditional Tuscan barrel room.
Peppers Creek Barrel Room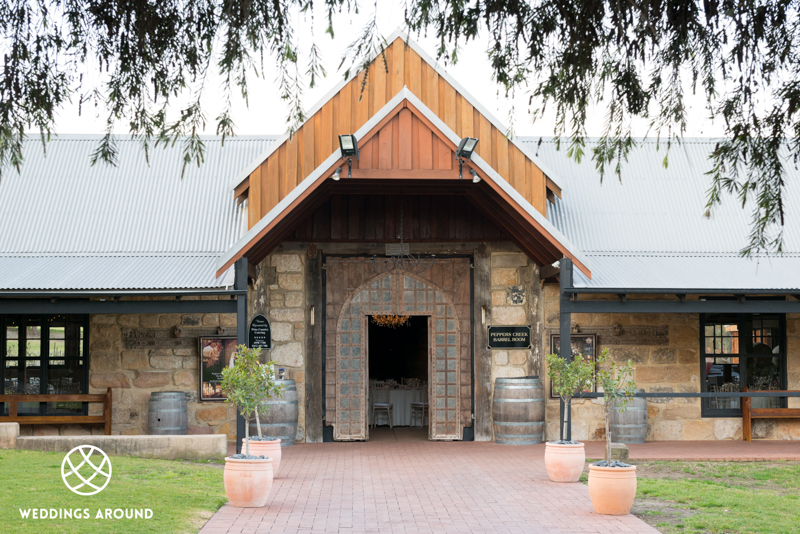 Barrel Room main entrance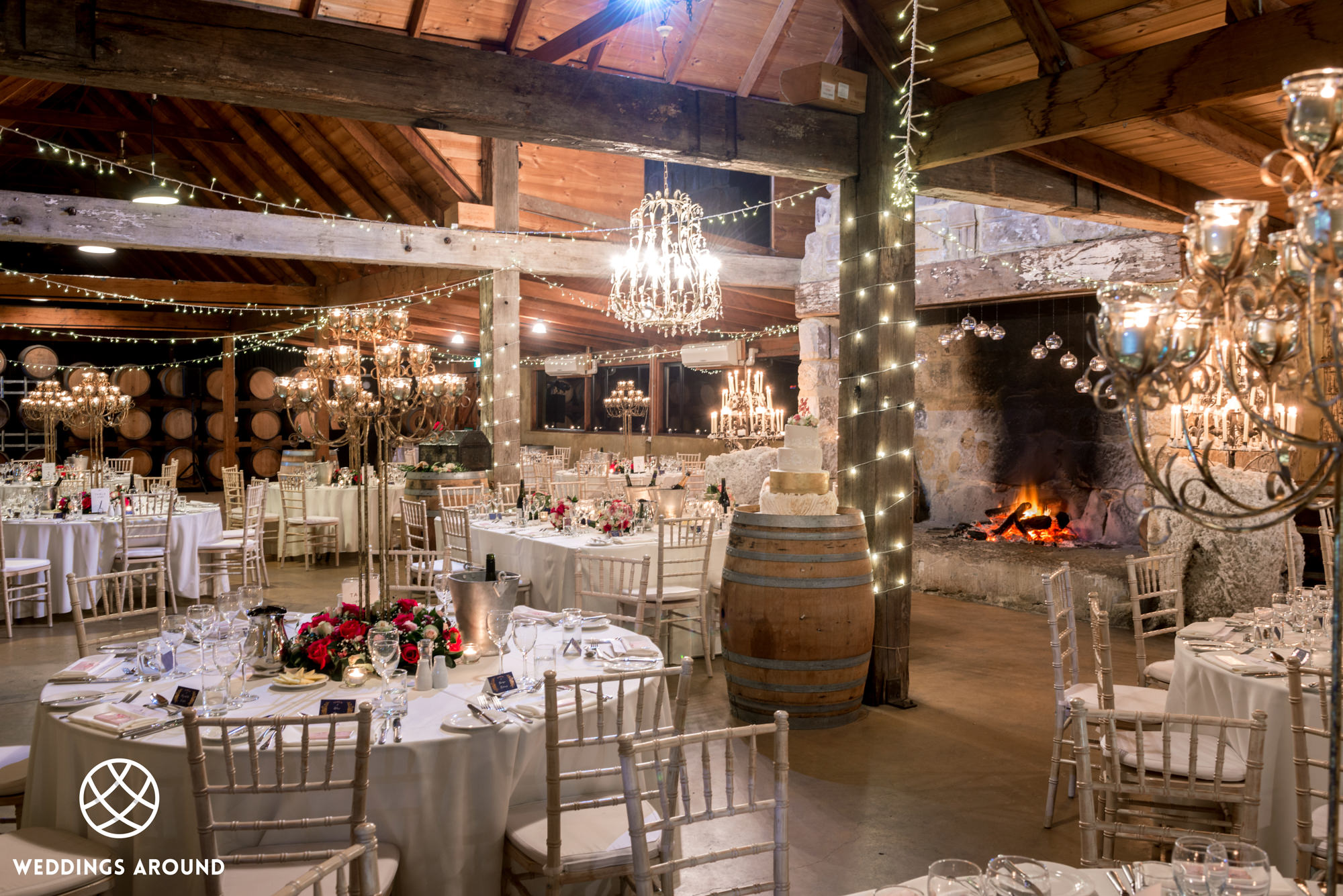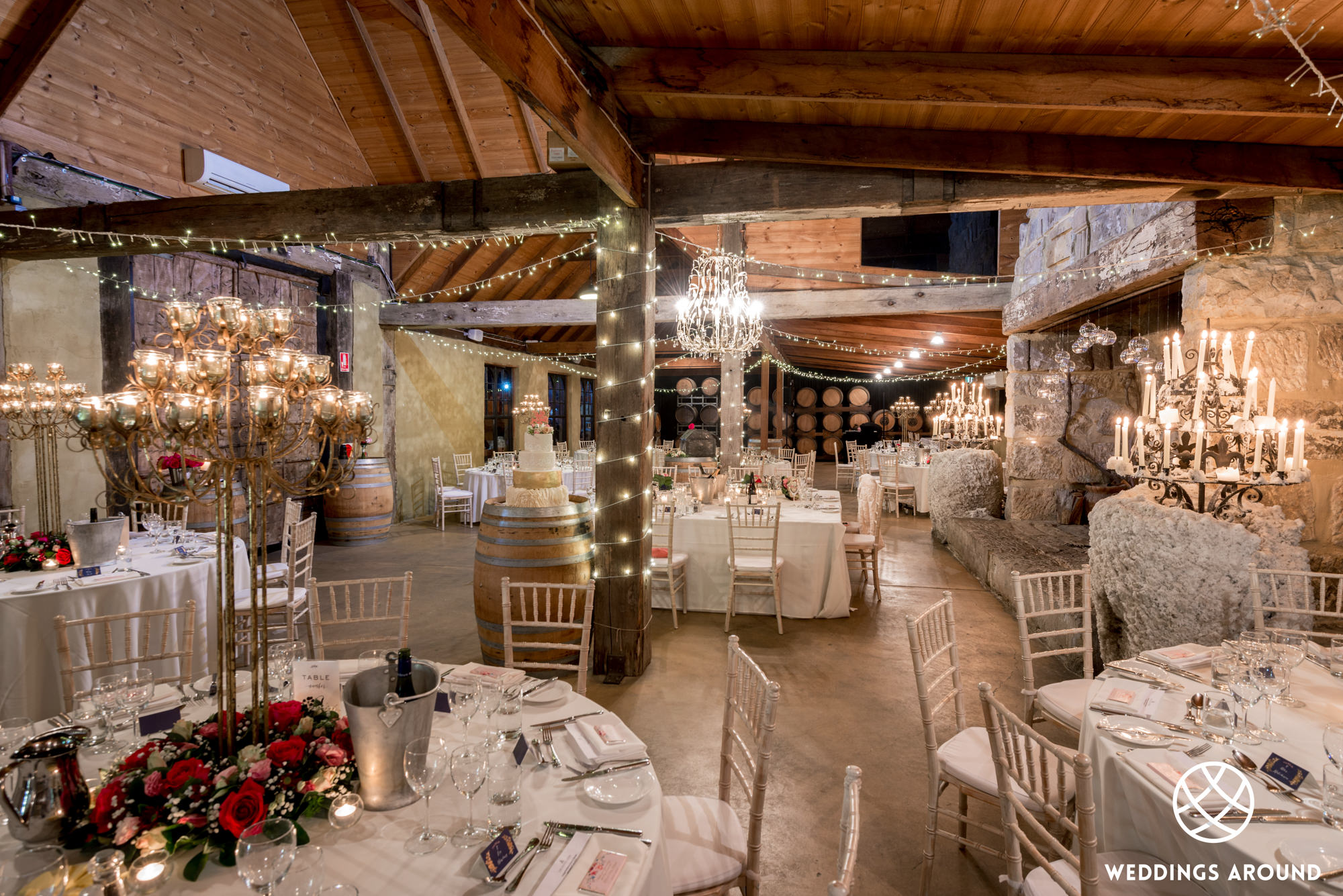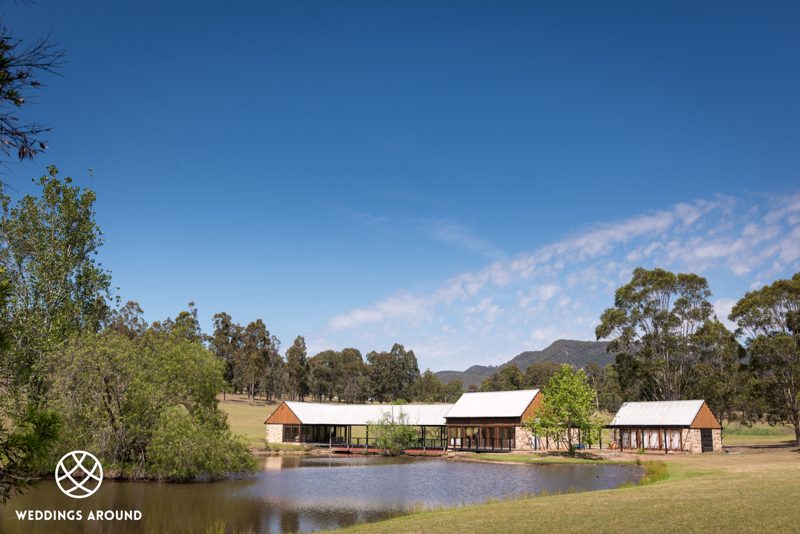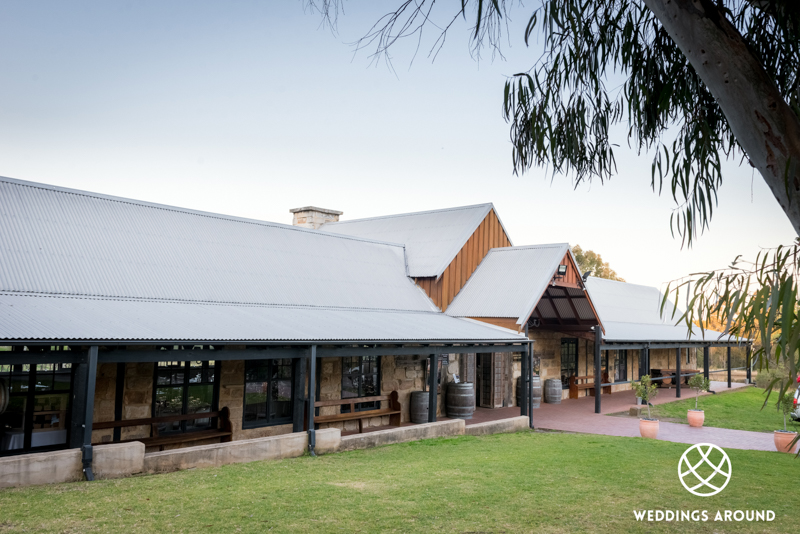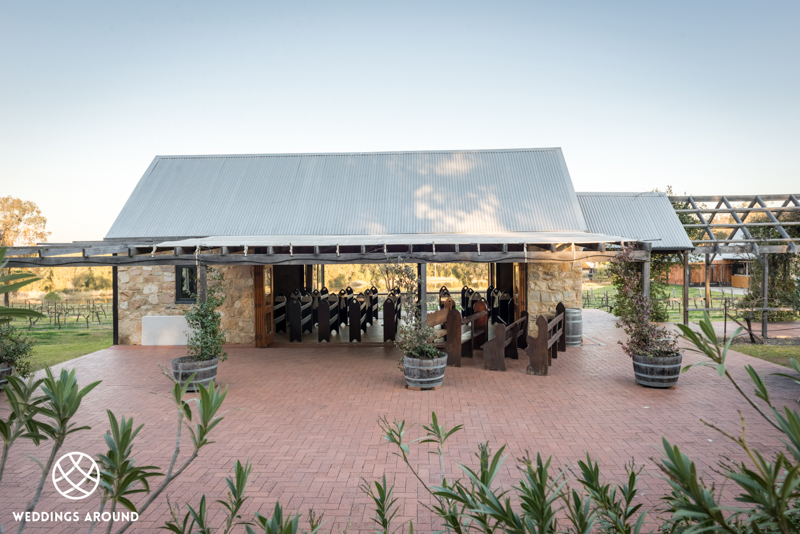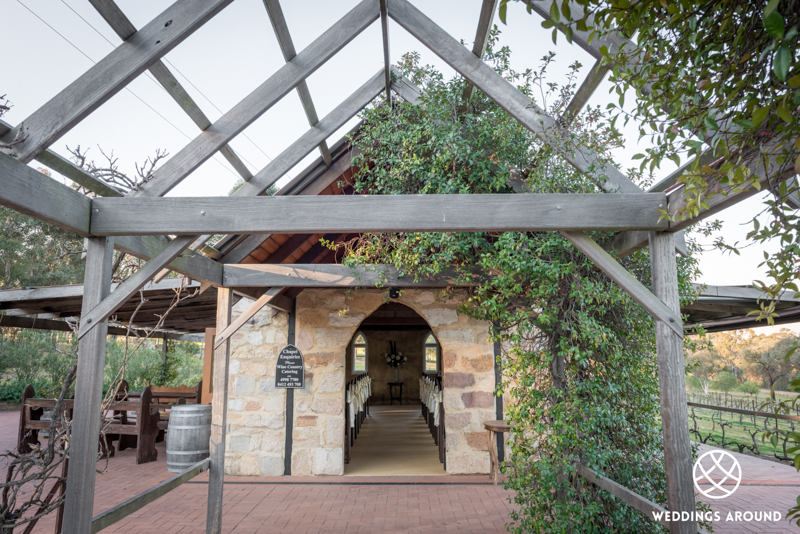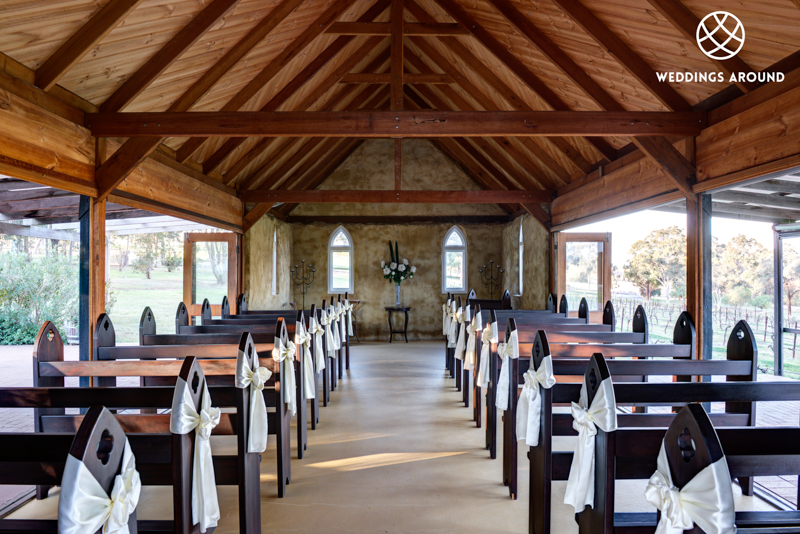 Your choice of wedding venue will set the tone for the rest of your wedding day. Whether grand or informal, rustic or suave we make wedding planning easy and enjoyable.
Make Enquiry
Feature on
Weddings Around
Wedding Venues and Wedding Suppliers - Partner with us and connect your business with couples on Weddings Around.
Find Out More