Free Account Sign up today and make planning your big day a lot easier.
Peterson House Wedding

This award winning Hunter Valley wedding venue is the foodies choice for the perfect wedding day.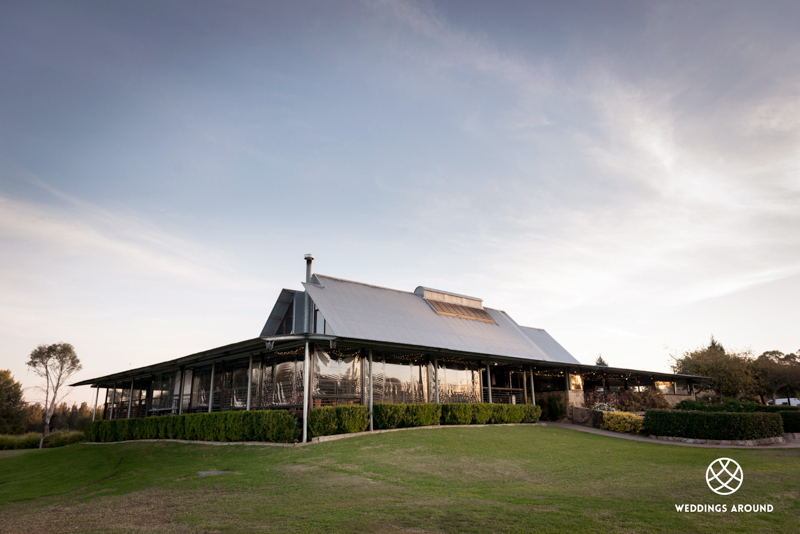 Award winning restaurant and wedding venue
Wedding Ceremony
The wedding ceremony will be held in the gardens of this beautiful homestead estate. Surrounded by sweeping vineyards Peterson House nestles perfectly in the spectacular Hunter Valley countryside.
The English style gardens create the perfect backdrop for you to theme your ceremony any way you like and also offers a variety of locations for your wedding photographs. An experienced Wedding Coordinator will assist in all aspects of your wedding planning and will ensure your special day flows seamlessly.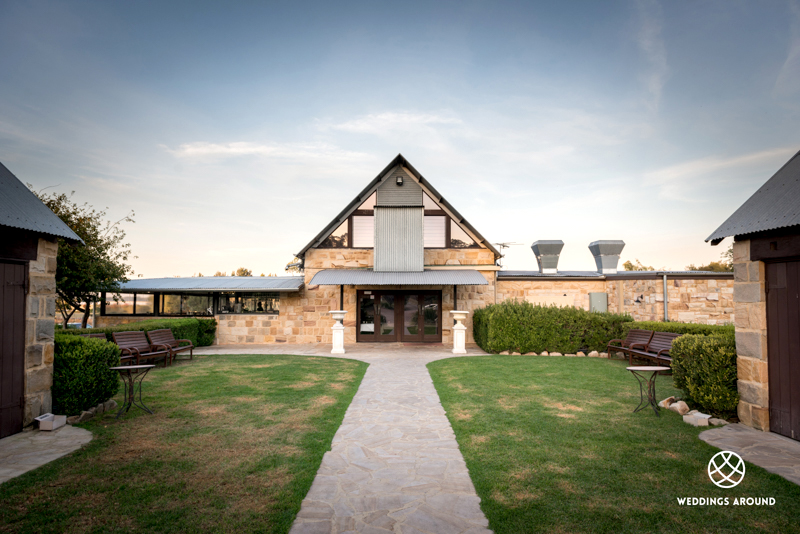 Garden ceremony
Each and every wedding is a unique event and we take much pride and pleasure in ensuring your special day runs smoothly and your guests savour the occasion of your wedding reception.
Wedding Reception  

Your wedding reception will be situated in restaurant Cuvée, a picture perfect, award winning restaurant which is ideally placed within the surrounding Hunter Valley landscape.
The restaurant itself is an architecturally designed sandstone building, featuring enormous recycled timber and iron beams with wooden panelled floors. It is modern, yet still intimate and romantic. 

Enjoy drinks and canapés on the sun drenched veranda, and make the most of the panoramic views this beautiful wedding venue has to offer. Then settle down to enjoy a formal wedding dinner delivered by an amazing team of chefs, before continuing with your wedding celebrations into the evening.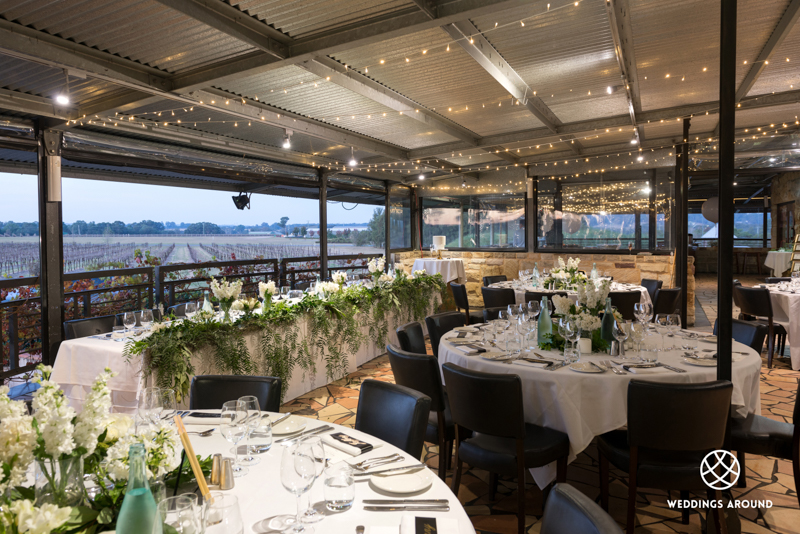 Reception room features panoramic views over vineyard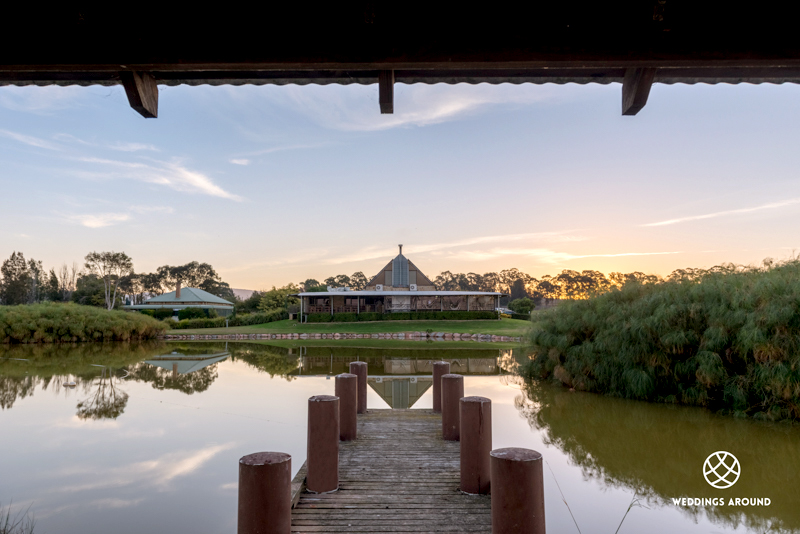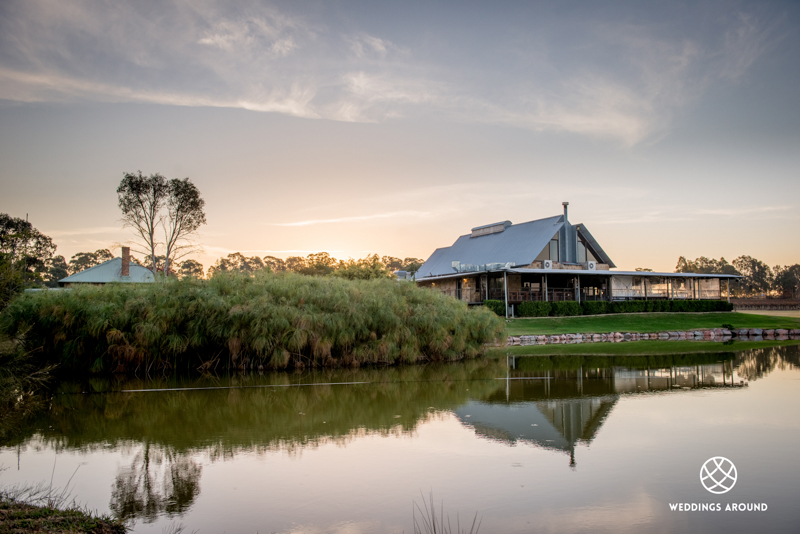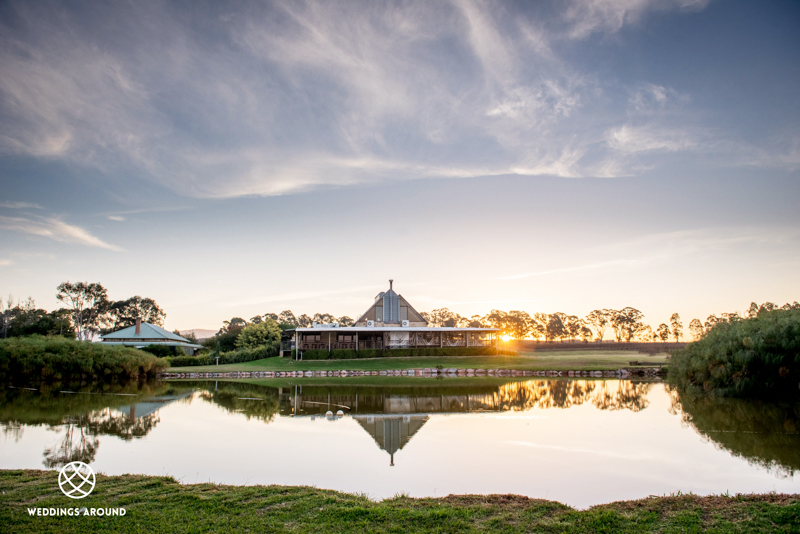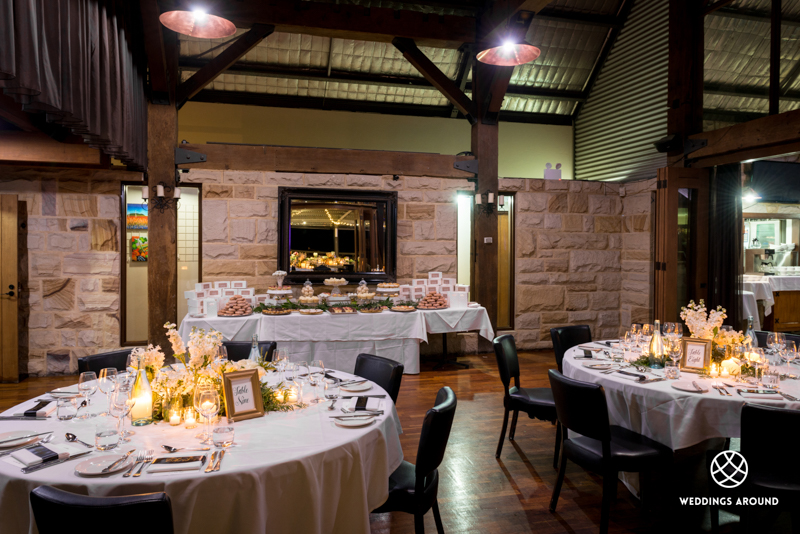 Your choice of wedding venue will set the tone for the rest of your wedding day. Whether grand or informal, rustic or suave we make wedding planning easy and enjoyable.
Make Enquiry
Feature on
Weddings Around
Wedding Venues and Wedding Suppliers - Partner with us and connect your business with couples on Weddings Around.
Find Out More