Free Account Sign up today and make planning your big day a lot easier.
Roche Estate Weddings
Set in the heart of the Hunter Valley The Barrel Room located on Roche Estate provides a stunning location for your Vineyard Wedding.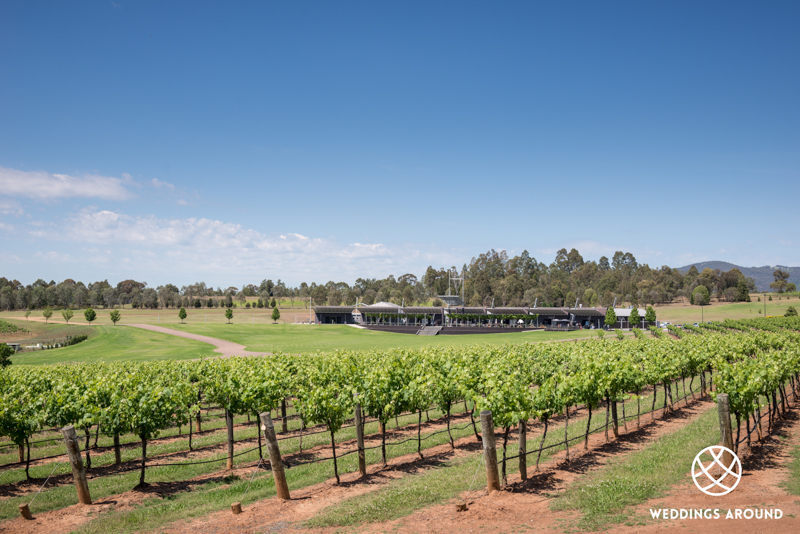 The sweeping vineyard provides a breathtaking backdrop
Your ceremony will be set up on the edge of the estate's amphitheatre with the sweeping vineyards as the magnificent backdrop. Enjoy the intimacy and shade of a beautiful white-draped marquee situated on the bottom of the slope with a red carpet aisle. The vines are in full bloom between October & April with the lush green hues complementing the Estates awesome pewter structure. Throughout the colder months, the bare vines draw attention to the charm and stark beauty of winter in the Hunter Valley. Either season will make for wonderful photographs and treasured memories.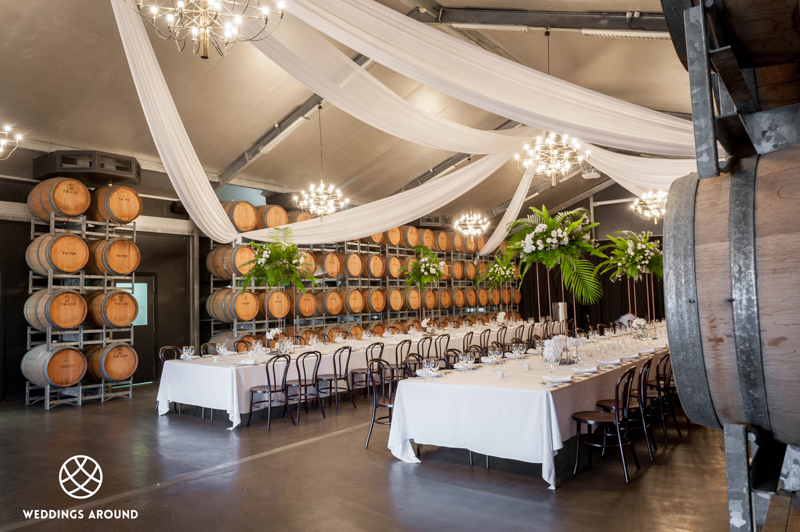 Barrel Room lined with oak barrels and adorned with gold Italian chandeliers 
The Roche Estate Barrel Room is on the edge of the vineyard, making it truly impressive and an ideal location for your wedding reception. The Italian chandeliers and winemaking barrels lining the room make for an elegant, stylish ambience. The Magnificent Structure was designed to have a clean, sophisticated elegance, reflecting a traditional country shed. The entry through the solid pewter doors into the Barrel Room from the Concourse conveys the sensation of descending into mystery and magic.
The Barrel Room staff pride themselves on offering world-class food, flawless service and the most striking backdrop for your special day.
We understand that the lead up to your big day can be overwhelming but you can relax knowing that we are completely focused on ensuring that your wedding day, is amazing.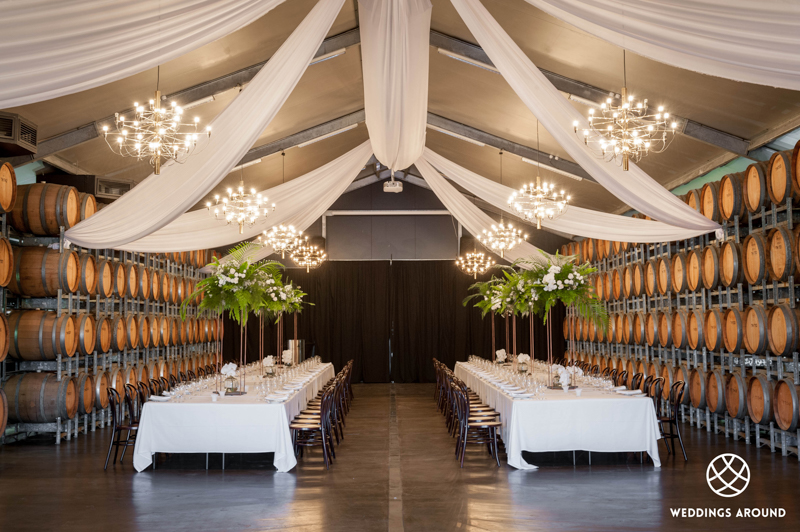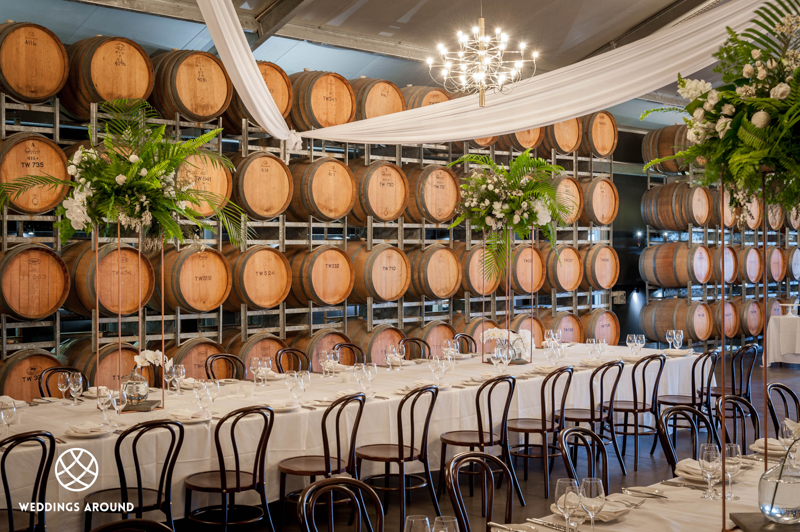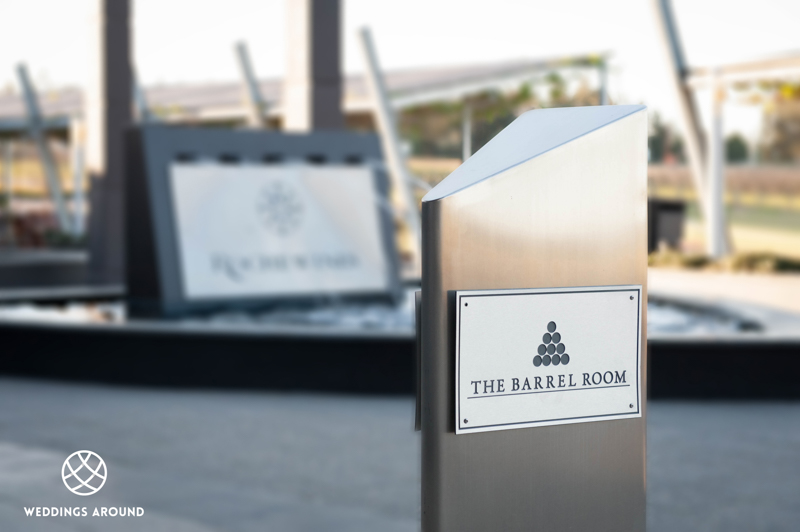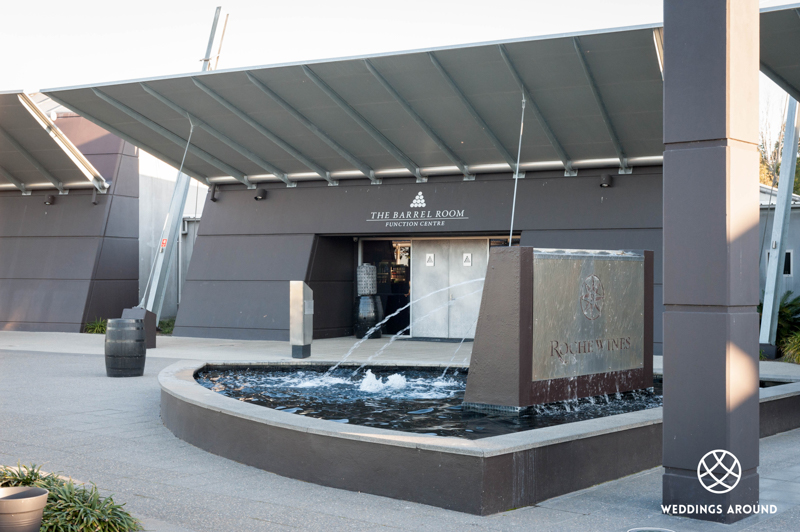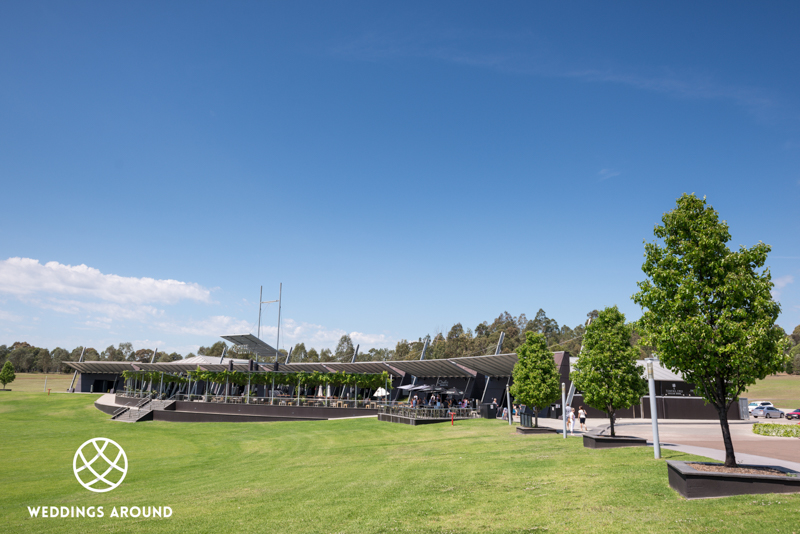 Your choice of wedding venue will set the tone for the rest of your wedding day. Whether grand or informal, rustic or suave we make wedding planning easy and enjoyable.
Make Enquiry
Feature on
Weddings Around
Wedding Venues and Wedding Suppliers - Partner with us and connect your business with couples on Weddings Around.
Find Out More